KM3NeT

Neutrinos

Nikhef is a member of the KM3NeT collaboration, where researchers hope to be able to detect neutrinos.

View Project
KM3NeT

Neutrinos

Nikhef is a member of the KM3NeT collaboration, where researchers hope to be able to detect neutrinos.

View Project

THEORY

Nikhef's Theoretical Physics group performs theoretical research on a wide range of fundamental topics in high-energy physics, ranging from particle and astroparticle physics to cosmology, gravitational waves and string theory.

View Project

eEDM

Electric dipole moment of electrons

Researchers within the Nikhef collaboration based in Groningen study the Standard Model of particle physics, among which the electric dipole moment of electrons.

View Project

ADVANCED VIRGO

Gravitational waves

Nikhef is a member of the (Advanced) Virgo collaboration. Our reseachers have contributed to the first direct detections of gravitational waves.

View Project

DETECTOR R&D

Incredibly complex equipment is needed for research in particle physics. Due to the pioneering nature of the work and the expert knowledge present within research institutes, such equipment is usually developed in-house.

View Project

XENON

Dark matter

Nikhef is a member of the XENON collaboration at the Gran Sasso Laboratory in Italy. With the XENON setup, our researchers hope to be able to detect dark matter.

View Project

ATLAS

The Higgs particle and dark matter

Nikhef is a member of the ATLAS experiment, one of the detectors at the Large Hadron Collider at CERN. Researchers focus on the characteristics of the Higgs particle and dark matter.

View Project

LHCB

Matter and antimatter

Nikhef is a member of the LHCb experiment, one of the detectors at the Large Hadron Collider at CERN.

View Project

ADVANCED COMPUTING FOR RESEARCH

The Nikhef researchers that work on the grid, are mostly working on developing increasingly better software, and transferring their knowledge, so that all scientists with an 'impossible' data problem can profit from the grid.

View Project

ALICE

The Quark Gluon Plasma

Nikhef is a member of the ALICE experiment, one of the detectors at the Large Hadron Collider at CERN. Our researchers hope to be able to answer the many questions surrounding quarks; the elementary particles that are locked in protons and neutrons.

View Project

AUGER

Cosmic radiation

Together with international colleagues, Nikhef physicists research cosmic rays with innovative detectors in Argentina. They hope to be able to find out more information about the nature and origin of cosmic rays.

View Project
National Institute for Subatomic Physics
Welcome to Nikhef, the National Institute for Subatomic Physics. Nikhef's mission is to study the interactions and structure of all elementary particles and fields at the smallest distance scale and the highest attainable energy. Find out more!
What are you looking for?
more events
Events
6 Oct
Open dag 2018 zaterdag 6 oktober!
Save the date! Open dag 2018 op zaterdag 6 oktober! Dit jaar is onze open dag gepland op zaterdag 6 oktober van 12 tot 17 uur. Op deze dag openen we
19 Oct
RECFA meeting in Amsterdam
The next RECFA meeting will be held on 19 and 20 October in Amsterdam. ECFA is the European Committee for Future Accelerators. Restricted ECFA (RECFA)
Op 22 september 2017 detecteerde IceCube een neutrino met hoge energie, waarvan de kans vrij groot was dat het zo'n kosmisch neutrino uit het verre heelal was. Om die reden werd een bericht uitgestuurd naar alle grote telescopen van de wereld met de vraag of zij ook een kijkje konden nemen op die plaats aan de hemel… Lees het blog van Daan van Eijk, postdoctoral fellow aan het hoofkwartier van het IceCube-experiment over de bijzondere bekendmaking op 12 juli 2018.
Focus
8 Jun
Save the date: HightechXL Hackaton
Join us July 2nd & play your part in bringing CERN technologies to impactful new ventures.
12 Apr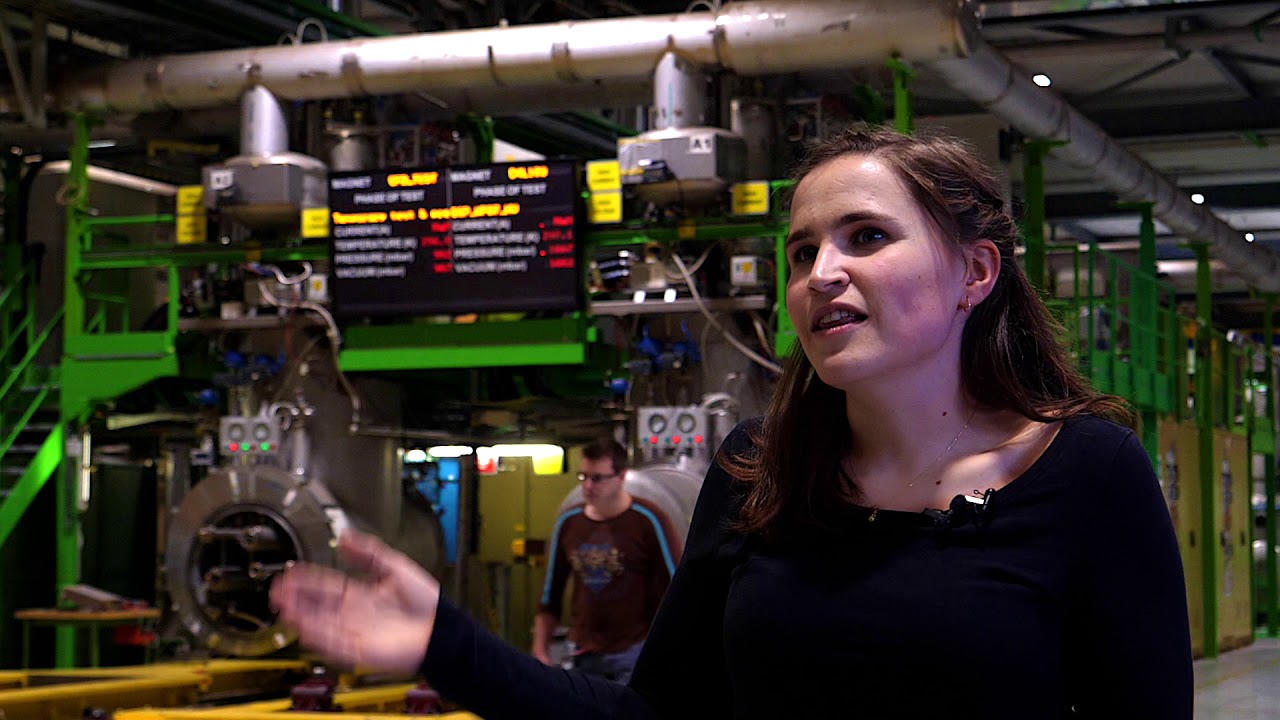 CERN-stagiaire Romy vertelt over haar technische stage
Technische stagiaire Romy Welschen vertelt over haar boeiende stage op CERN.
12 Apr
Op de bres voor de natuurkunde: 'Het zijn spannende tijden'
Natuurkundige experimenten worden steeds groter, maar ze lossen de raadsels van materie en kosmos niet op. Na de natuurkundige revoluties van de vorige eeuw, is het nu angstwekkend stil. Maar een groep fysici trekt ten strijde tegen dat beeld. (Artikel in Trouw met Nikheffers)